AAUW Atlanta Bookfair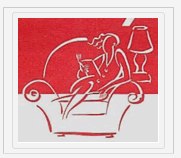 To our patrons and fellow book lovers.
Now you can shop with us all year long! Bookfair is now year-round at Westside Market. There may be special offerings at various Atlanta Metro locations throughout the year. Check the AAUW BookFair website for details.
The AAUW Atlanta Bookfair Is Back!
The AAUW Atlanta Bookfair has created a book lover's dream at Westside Market – Toco Hills. Our booth features vintage and contemporary titles across many fiction and non-fiction categories. We also have beautiful sets and decorative bindings to give your library that decorator appeal.
Westside Market is open all week, and new titles are added several times a week. Whether you are looking for a book on a particular topic, an addition to your vintage collection, the perfect gift, or just a relaxing read, come by and take a look at our excellent selection.
AAUW Atlanta Bookfair
Westside Market – Booth 414B
Toco Hill Shopping Center
2943 N. Druid Hills Rd.
Atlanta, GA 30329
(404) 941-9200
Monday – Saturday 10 am – 6 pm
Sunday 12 am – 5 pm
The Atlanta Branch uses the proceeds to fund: 
AAUW Fellowships, Grants, and Legal Advocacy
Local Undergraduate Scholarships
Community Action Grants and Programs
All books sold at Bookfair are donated, and all sorting, pricing, and sales are accomplished by member volunteers.
Click for more information about BookFair.
Year-Round Book Donations
 AAUW Atlanta Bookfair appreciates all continued book donations for our future events and online sales. AAUW's commitment to providing scholarships and community projects to promote education and equity for women and girls continues. 
Donate books for the Atlanta AAUW Bookfair at these locations. Click for a large map.
Please call the Bookroom (404) 261-7646 for questions and up-to-date information.
Dunwoody Village Bookdrop

Look for the red bookdrop near Walgreens under several trees.

Lenox Bookdrop – No Longer Available

Look for the AAUW Bookdrop in the parking lot of St. Peter & St. Paul Episcopal Church. The church is on the west side of Johnson Ferry Rd. 0.7 mi north of Roswell Rd. (120).

Look for the red bookdrop located at the south entrance to Publix in the Peach Shopping Center.

Buckhead Library Bookdrop

Look for the red bookdrop on the west Buckhead Library parking lot. Please call our bookroom at 404.261.7646 if you have questions.
For further information about how and where books can be donated, please contact: books@aauwatlanta.org
History
The Atlanta Branch held its first Bookfair on September 15-17, 1960 in a tent on the open-air upper level of the brand-new Lenox Square Mall. Members, friends, families, and neighbors donated books. The event was later moved to the open-air lower level near the Delta Air Lines rotunda, and in 1973 the event moved into Lenox's newly enclosed, air-conditioned mall. As Bookfair continued to grow, the Cobb County and North Fulton Branches joined Atlanta in operating the sale in 1997. Bookfair moved to Perimeter Mall in 2006.
Bookfair has grown into the primary fund-raising activity of the Atlanta Branch. This project has the potential of engaging every member in some activity: donating, sorting, pricing or picking up books; promotional activities; designing the layout and setting up Bookfair; and telephoning, cashiering, or serving as sales personnel during the event.